Evaluation
Quality assurance and research
The LMU Center for Leadership and People Management (CLPM) has continuously expanded its range of services in employee development since its establishment in 2007.
In the form of a comprehensive employee development program tailored to the specific requirements of academics, the Center for Leadership and People Management supports the LMU in establishing a professional structure for management and collaboration.
Eight courses at the beginning have now grown to 35 - 50 courses per semester. Two-thirds of the seminars and events are usually held by members of the CLPM, whereas the rest are conducted by external trainers and coaches.
As a training, consulting, and research unit, we believe that it is important to create a bridge between research and practice. Therefore, evaluation plays a central role and is firmly integrated into our seminar concept. On the one hand, there is a short questionnaire after each seminar which is used for quality assurance. We value positive feedback as well as constructive criticism which helps us in continuously improve our courses.
On the other hand, we send out a survey to all participants at the end of the respective semester. Such surveys include research questions which form the basis for our doctoral theses. Of course, the results are also directly applied to our training and consulting practice.
For current figures on the number and rating of our courses please klick here.
And last but not least... what our participants say about us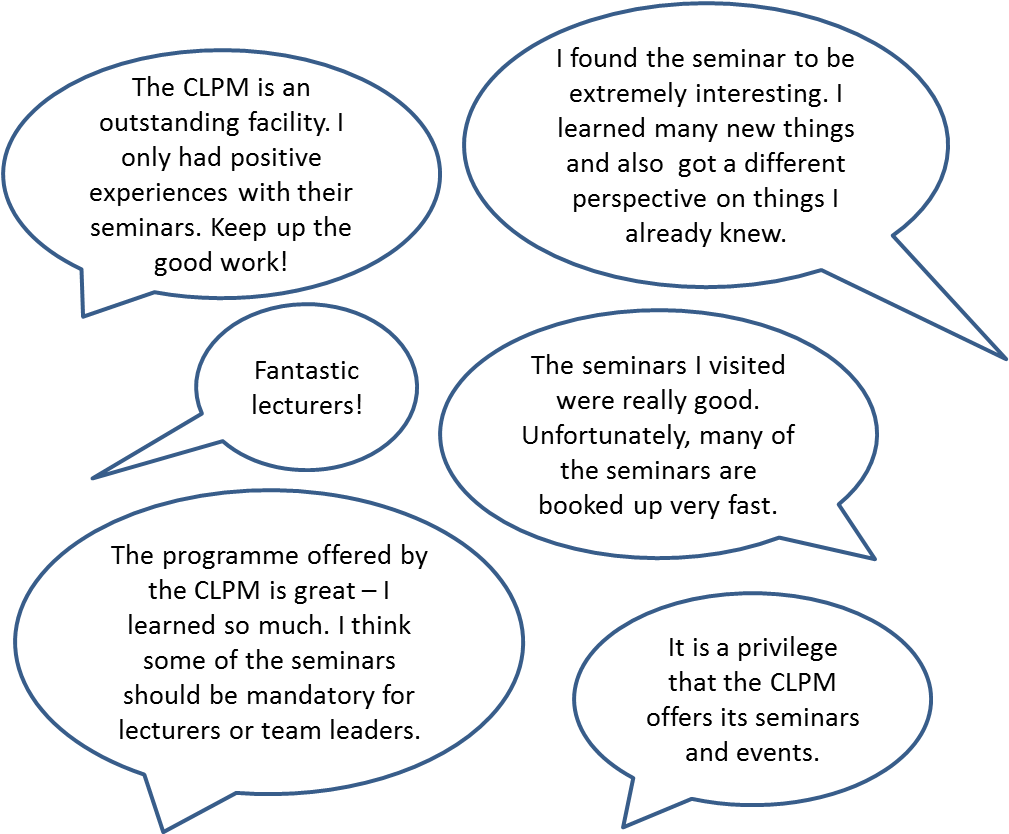 If you have any questions regarding the evaluation of our seminars and events, please do not hesitate to contact us by email: peoplemanagement@psy.lmu.de.